Crochet Square Patterns

Not a lot of crochet square patterns on the site yet - but more to come, I promise.
The difficult thing about designing a square is to keep the shape... square! But I enjoy the challenge, and now I'm glad to share these patterns with you.
Let's start with my latest squares which are an extended version of one of my coasters:

This square starts with the five rounds of the Cosmic Coaster. On the Cosmic Square page, I show you how to add rounds for a plain or lacy edging, take your pick!

~~~~~
This flower square has a plain edge for joining to other squares (if you wish) - or a frill edge for something very pretty:

Find out how to join your plain-edged squares together: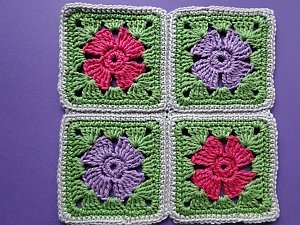 I also had a bit of fun - check out the instructions on how to add a loopy edging to your square!
I also like this pattern worked in one color: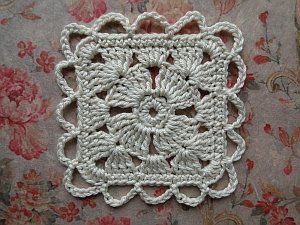 ~~~~~