Crochet Jewelry Patterns

My crochet jewelry patterns include bracelets and a necklace with matching brooch!
My 10 step photo tutorial shows you how to crochet a delightful braided bracelet with a button attachment.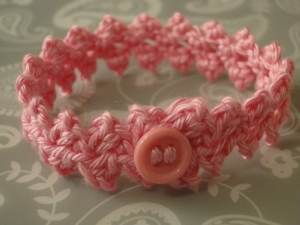 ~~~~~
Chains and slip stitches - a button - or add beads, too!
Such a fun pattern - check out the full photo tutorial.

~~~~~
Use a small amount of yarn and some pearly white beads to create this right-royal bracelet, excellent for adults, wonderful for the smaller folk.
I worked a magic ring at the start, then finished the bracelet by joining to the ring and weaving my ends into it - so no unsightly knots or yarn ends!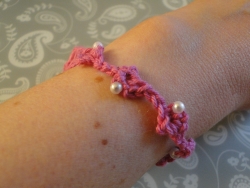 ~~~~~
~~~~~
Chains and beads create a pretty, decorative bracelet. Use a bead to tighten/loosen the bracelet!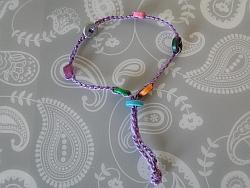 ~~~~~
Three flowers combine to make this brooch - two flowers use the same pattern, the third is the same idea but more petals!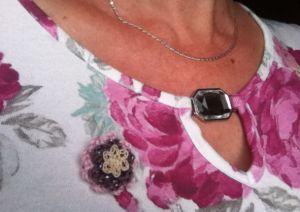 ~~~~~