Free Crochet Coaster Patterns

My free crochet coaster patterns have been great fun to design! I hope you have fun crocheting them.
You'll also find my doily patterns here :)

A five-rounder, worked in two colors - or more, if you like! It's fairly quick to whip up, and if you need to make it a little bigger, I show you how to add rounds to make the Cosmic Crochet Square - choose from a plain or a lacy edge!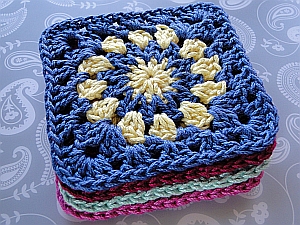 ~~~~~
Six rounds worked in sports-weight yarn here, and the first three rounds are exactly the same as the original Crochet Coaster above!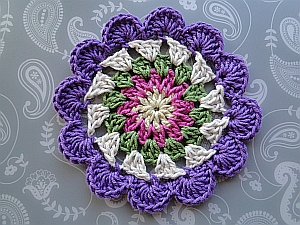 ~~~~~
Five rounds starting with a magic ring and ending with chain loops.
Quick and easy to work, you won't want to stop. And you don't have to - because you can carry on and create the doily below!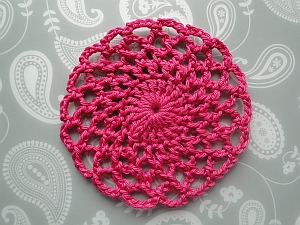 ~~~~~
Although the first five rounds are the same as the coaster above, the full pattern for this doily/placemat has its own page to make things easier (I hope!)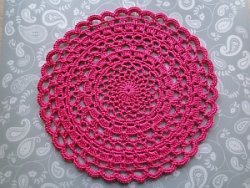 More Ideas for Crochet Coaster Patterns

Here are some more free patterns on the site which you might like to use to make coasters or mats for jugs or teapots.
These first two are the same pattern, but with two different edgings:

~~~~~
And more variations on a pattern in these two vintage creations:

~~~~~
My "bigger" Summer Sun pattern could work well for an interesting coaster or mat, too:

~~~~~
Home
› Free Crochet Coaster Patterns